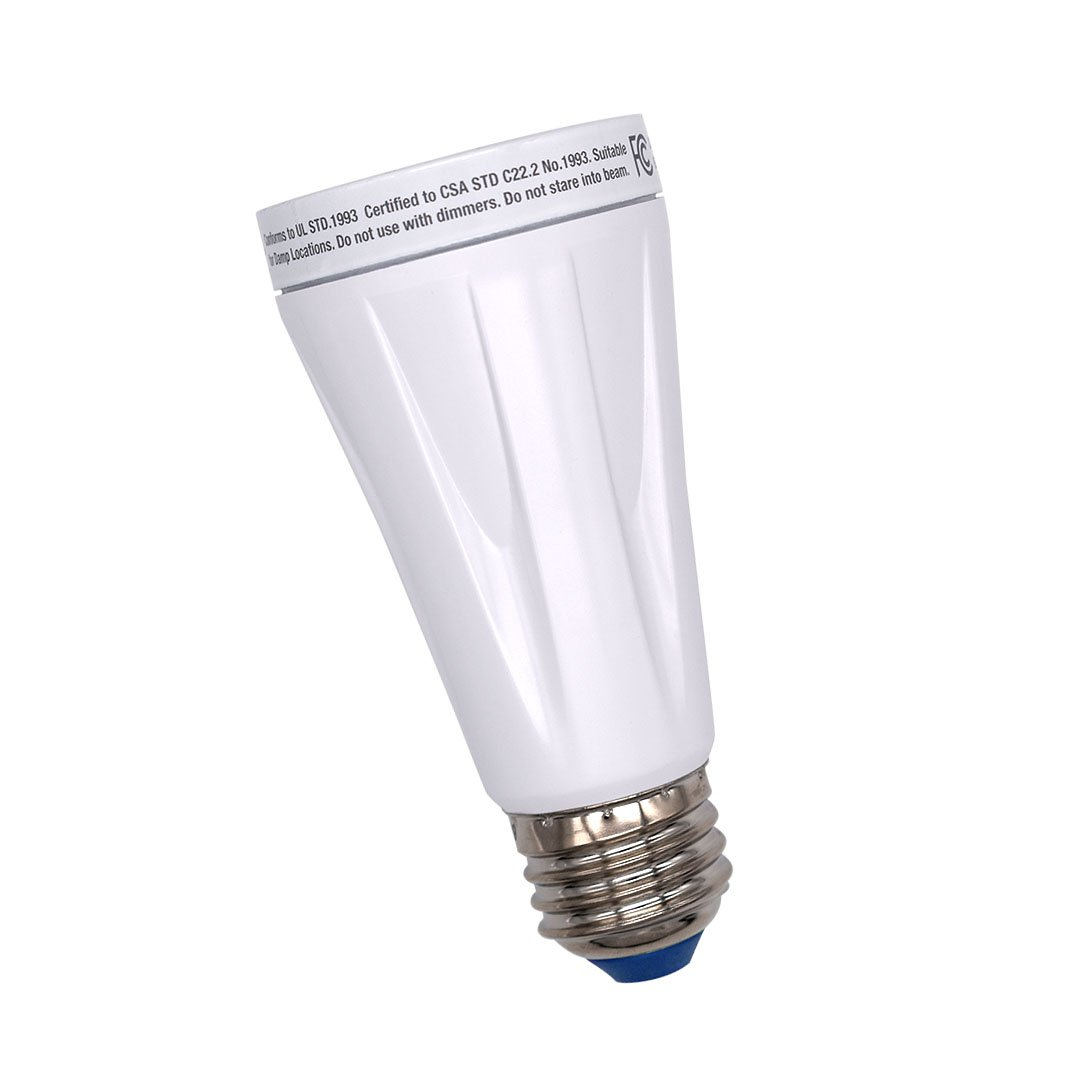 Great for parties, an inspiring workspace, calming mood lighting or a "starry sky" night light!
BlissBulb Laser Lightbulb shines thousands of colorful laser stars in any room! Create jaw-dropping lighting in seconds—it's as easy as changing out a lightbulb. Great for parties, an inspiring workspace, calming mood lighting or a "starry sky" night light!
Colorful motionless laser stars
Fits standard bulb sockets (E26/E27)
Low-profile bulb design blends with decor

Environmentally Friendly
Our variety of laser and LED lights are enchanting and energy efficient! BlissLights are suitable for any type of home and any kind of lifestyle!

Fast Setup
All of our collections serve an elaborate experience with little to no setup! The magic happens in 10 seconds or less. Just plug in and enjoy.

American Designed
BlissLights is American owned and operated, but we also sell our lights in 8 different countries and counting!

Purchase Options
We've partnered with some of your favorite retailers like Amazon, Target, Walmart and more to make sure you have options when shopping.
Not just lights. Transformative experiences.
See how our community transforms their spaces.
I ordered this in green. I decorated my living room for Christmas and was having a party. i put this bulb into a floor lamp and the lights projected onto the ceiling. They were just lovely. The lights shined just on the ceiling and were not intrusive and were subtle enough to add to the decor not overwhelm it. Would recommend to friends and family
Love my light. I will order more.
Hi I just received the projector and bulbs. Works quite well on my ceilings nice job.
Magical and fun. Different effects depending on where you have it. I can not say how long they last since mine is still new. I am back for more. Looking forward to giving them as gifts.
I bought one bulb initially, just to check it out. It's really as cool as it looks in the pics, so I just went ahead and bought two more. Really fun product. Just don't place it anywhere where the light can strike you (or your kids, pets, etc.) directly in the eye -- it's a kind of laser, so that's not good for that to happen.
I love it as an up light - in a lamp or as a down light in a ceiling fixture. it (the blue lamp) creates a soothing glow that I imagine everyone from babies on up would enjoy.