StarPort Laser USB
Est. delivery:
All products ship from our California warehouse!
lock Guaranteed Secure SSL Checkout
---
Transform your space with the StarPort Laser USB Light! Shine hundreds of laser stars from your laptop, phone charger, game console, or USB battery pack. Includes flexible extender so you can aim the stars in any direction.
Spruce up bedrooms, dorms, the office, or your gaming setup in seconds with this unique accessory!
Includes
1 x StarPort™ Laser USB module
1 x Flexible male/female USB extender
If you encounter any issues with our product, please contact us right away! We promise to make it right for you.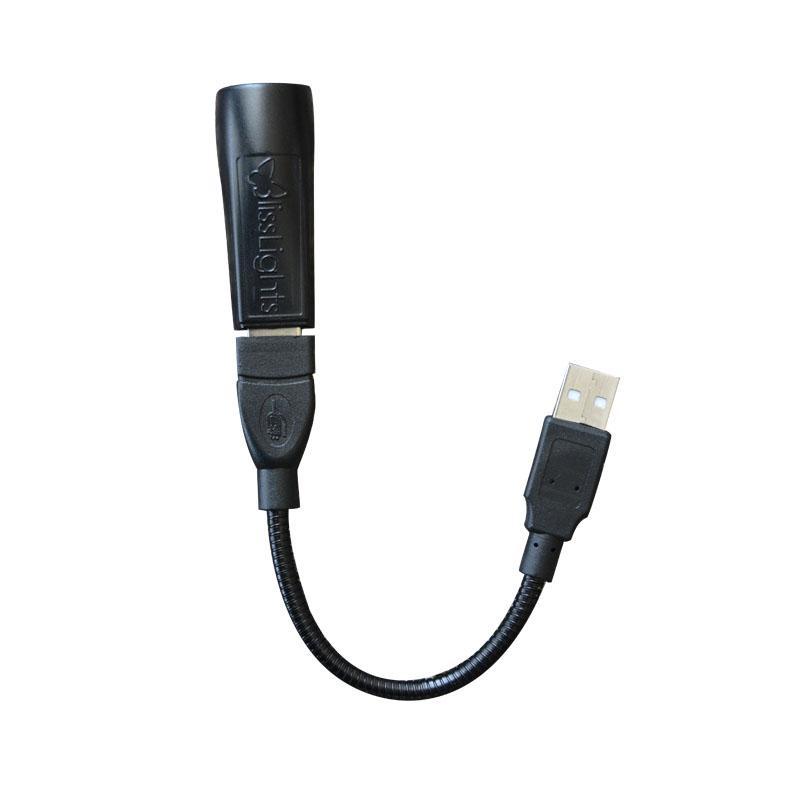 Shine hundreds of laser stars from your laptop, phone charger, game console, or USB battery pack.
Transform your space with the StarPort Laser USB Light! Shine hundreds of laser stars from your laptop, phone charger, game console, or USB battery pack. Includes flexible extender so you can aim the stars in any direction.
Colorful motionless laser stars
Shines from any powered USB port
Flexible USB extender lets you aim the effect
Take the stars with you anywhere

Environmentally Friendly
Our variety of laser and LED lights are enchanting and energy efficient! BlissLights are suitable for any type of home and any kind of lifestyle!

Fast Setup
All of our collections serve an elaborate experience with little to no setup! The magic happens in 10 seconds or less. Just plug in and enjoy.

American Designed
BlissLights is American owned and operated, but we also sell our lights in 8 different countries and counting!

Purchase Options
We've partnered with some of your favorite retailers like Amazon, Target, Walmart and more to make sure you have options when shopping.
This little light shines a cluster of colored spots (red, green or blue) against wherever you point it - wall, ceiling, fan, whatever. (The picture showing white spots on a blue field is misleading - there are no white lasers.) You can even plug it in your car through a USB adapter if your car is not equipped with one, and works much better than the ones sold for that purpose. The flexible extender is reinforced to make it stiff enough to support the light wherever you point it. I may have to buy a lot more of these for presents.
This is such a awesome little light, that brightens the entire space. Take it with you!!!! I have already had many compliments.
I just love the look in our playroom with all the beautiful blue lights. Ordered 2 of these and they surround the room perfectly!!
Very awesome! Gives any room a great ambiance.
Love the product. Portable, user friendly, and adds great atmosphere to any room!
I Love these Lights! They are fun for the whole family. Enjoy the evening telling stories with the lights on feels like you are sitting outsite under the stars!
This product is awesome. I liked it very much for its compact size and portability.I do suggest one thing to include a button to turn it on and off.
it's a cool little gadget that you can plug into any USB port. I plug it into my portable cellphone battery charger so I can take it with me. The flexibility makes it easy to position too. gonna buy another one!!!
Still Not Sure? Frequently Asked Questions
How do BlissLights work?
BlissLights are laser lights that project thousands of colorful stars. Laser light is unique because it's coherent (concentrated light waves traveling in the same direction). Laser light travels in a beam and shines over long distances without losing brightness. We split (diffract) that beam into thousands of smaller beams to create the unique "starry" BlissLights effect.
Are BlissLights safe?
Yes, BlissLights are safe to use around people and pets. The lasers we use are low-wattage, and as mentioned above, we split the main beam into thousands of smaller beams which are less than 5 miliWatts each. We are also registered with the CDRH (Center for Devices and Radiological Health) and take great precautions to ensure user safety.
What is our most popular product?
Currently, our most popular product is the Sky Lite, which can be viewed here. It projects a galaxy of moving stars and a blue nebula!
How much area does a single BlissLight cover?
BlissLights coverage varies depending on how close the light is to the projection surface. The closer the light is, the denser/smaller the star cluster will appear. As you increase the distance between the projector and the surface, the effect will expand. In general, BlissLights cover roughly 30 x 30 feet from 10 feet away.
Are BlissLights safe to point to the sky?
While BlissLights are safe for everyday use, they are still lasers and will keep on projecting in any direction you aim the product at. Please note that any BlissLights product, if being used outside, should not be projected any higher than 45 degrees so the laser does not interfere with air traffic.
Are BlissLights available in white?
White lasers don't exist at this time, though we are researching the possibility. For now, we carry blue, green and red laser colors. Most likely, you'll hear exclamations of "Wow!" or "How did you do that?" ...not "Why isn't it white?"
Why don't you just use white LEDs?
Because LEDs emit incoherent light (instead of coherent light like lasers), they don't have the intensity and focus required to create a crisp star field. LEDs create an unfocused, blobby effect instead that's hard to see from more than a few feet away.
What does the warranty cover?
Effective August 1st, 2016, all BlissLights products purchased from any person or entity other than BlissLights or an Authorized BlissLights distributor or retailer will no longer be covered by warranty.
BlissLights will ONLY warrant BlissLights products and accessories purchased directly from BlissLights or an authorized dealer.
For more information, you can read our full warranty policy here.
What is your return policy?
If you purchased BlissLights on our website and are not satisfied for any reason with your light, or it was damaged upon receipt, we have a 30 day money back guarantee. In other words, any time during the 30 days after the date the product left our facility and shipped to you, you can ship it back to us for a full refund. The product must be in the same condition as it was when you received it and shipped back to us in its original shipping material. Please call us regarding returns after the standard 30 day money back guarantee.
PLEASE NOTE: We can not issue ANY refunds for purchases made through other channels. We can only issue refunds to purchases made directly through blisslights.com
You may call (888) 868-4603.
Where can I find replacement parts?
We offer replacement transformers, timers, ground stakes, and bases in the Accessoriessection of the website. For other replacements, we offer a repair service. To set up a repair, you can call us toll-free at (888) 868-4603.
What are Refurbished products?
Refurbished items have been opened and touched and/or returned. They have undergone extensive quality assurance and are certified by our technicians to be in great condition.
What is the difference between ABS and metal products?
Our metal products, such as the TRIO and retired Spright Compact, are built with a metal housing that is heavy and built to withstand harsh elements. Our ABS binary resin products, such as the MINI, and COLOR have housings made of industrial grade plastic that is formulated to be lighter and less expensive while still maintaining rugged durability.
Quality Guaranteed 1 Year Warranty
Our patented design is the first of its kind and remains the highest quality galaxy light on the market. All products are also covered by our 1-year BlissLights warranty!
Transform your space today Browse Our Best Sellers