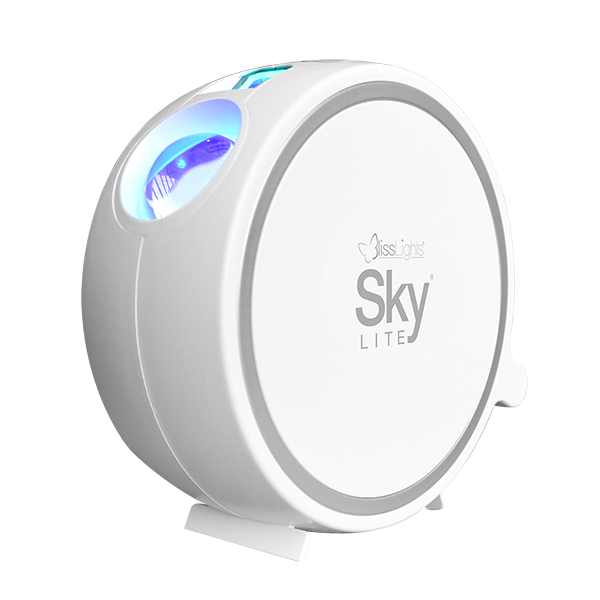 Sky Lite Refurbished
Experience a galaxy of stars, reconditioned to shine like new
Light up any room with a moving universe of stars and nebula cloud. Let the calming ambience take you out of this world, into your own.
Tested and certified by BlissLights technicians
One-year warranty coverage
Brilliant green laser stars
Blue nebula cloud
Adjustable motion and brightness

Environment Friendly
Our variety of laser and LED lights are enchanting and energy efficient! BlissLights are suitable for any type of home and any kind of lifestyle!

Fast Setup
All of our collections serve an elaborate experience with little to no setup! The magic happens in 10 seconds or less. Just plug in and enjoy.

American Designed
BlissLights is American owned and operated, but we also sell our lights in 8 different countries and counting!

Purchase Options
We've partnered with some of your favorite retailers like Amazon, Target, Walmart and more to make sure you have options when shopping.
Not just lights. Transformative experiences.
See how our community transforms their spaces.