If you encounter any issues with our product, please contact us right away! We promise to make it right for you.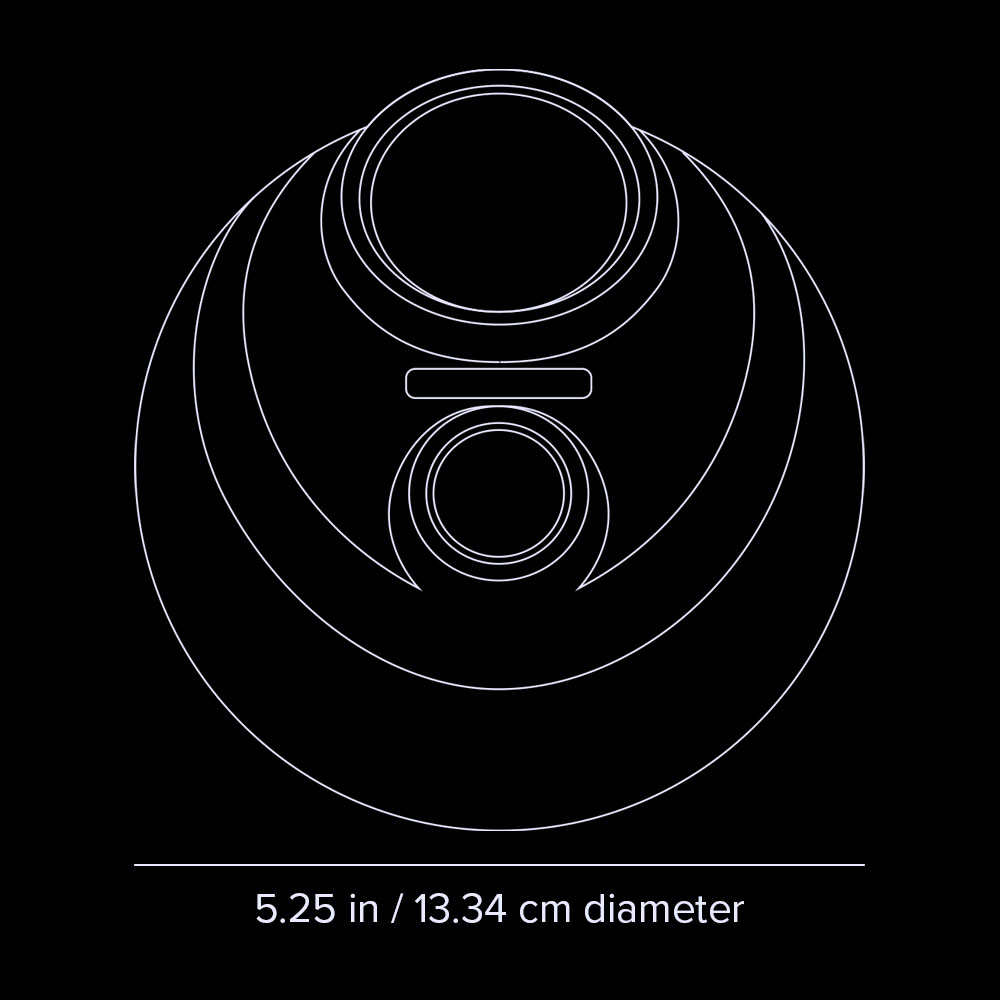 Product Specs
Laser Classification

Class 2

Laser Color

Blue or Green

Nebula Cloud Color

RCBW

Housing

ABS + PC plastic

Power Consumption

Less than 5W

Power Input

100-240 V ~ 50/60 Hz, 0.2 A

Operation

Indoor

Operating Temp

14°F to 95°F (-10°C to 40°C)

Projection Coverage

Laser - 30 x 30 ft Nebula cloud - 15 x 15ft

Cord Length

5 ft (1.5m)
A New Horizon
Sky Lite Evolve introduces a redesigned cloud with all-new colors and patented light blending technology. Turn it on, set the colors and bask in the transforming glow.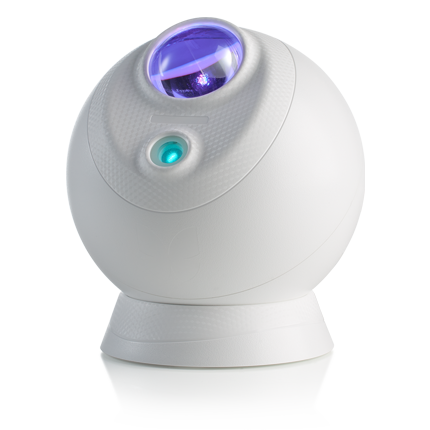 Sky Lite Evolve FAQ
How do you use the Sky Lite Evolve?
The Sky Lite Evolve is fully controlled from the BlissHome app, available for iPhone and Android. From the BlissHome app, you can select and save your favorite settings, control timers, select individual colors, toggle the laser stars on and off, and much more. This app acts as the remote control to change all settings, but if you want to skip the app, you can cycle through settings via the single control button on the galaxy projector's cable. Additionally, this smart galaxy projector can be voice controlled using Google Home and Amazon Alexa.
How bright is the Sky Lite Evolve?
A single Sky Lite Evolve covers up to 30 feet by 30 feet of space at a brightness of 5W. These lights are gentle and calming – they are not jarringly bright.
What's the new technology used in the Sky Lite Evolve?
The Sky Lite Evolve introduces a brand new patented technology into the BlissLights family of indoor lighting products. This sky projector boasts a new color blending technology which supports seamless transition between cloud colors – something we developed especially for the Sky Lite Evolve.
Can you rotate the Sky Lite Evolve?
The unique round shape of the Sky Lite Evolve allows it to fully rotate on its base. Point the high-quality planetarium projector in any direction you'd like!
How long does the Sky Lite Evolve skylight projector stay on?
The Sky Lite Evolve stays on for six hours at a time, at which point it shuts off automatically. You can change this setting in the BlissHome app.
Is the Sky Lite Evolve quiet?
Yes! The Sky Lite Evolve operates quietly.
What does the BlissLights warranty cover?
All BlissLights products, including the Sky Lite Evolve, are covered by a 1-year guarantee. If you're experiencing issues with your starry sky projector, contact our customer service department for assistance. Read our full warranty policy for more information.
How long does the Sky Lite Evolve last?
Like our other lights, Sky Lite Evolve is uses energy efficient laser and led components that are built to last. The average lifetime of our light is about 8000 hours, or roughly 3 to 4 years of regular use.
Not just lights. Transformative experiences.
See how our community transforms their spaces.
Choosing a selection results in a full page refresh.
Press the space key then arrow keys to make a selection.