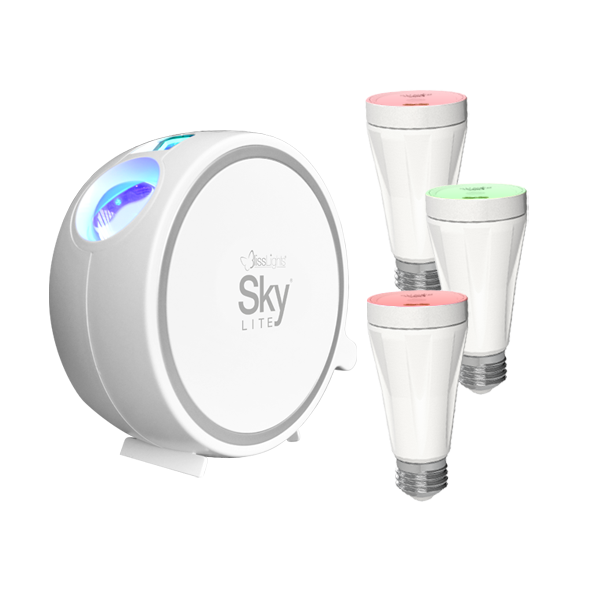 Transform your surroundings with the Stargazer Bundle
A sea of stars awaits you with this magical set of lights
Any space instantly becomes a sparkling cosmic starscape with three BlissBulbs and a Sky Lite! Experience the wonder of stars and nebulae without leaving home. BlissBulbs replace any standard-size US lightbulb (E26/E27 base). Sky Lite is USB powered with a wall-plug adapter.
2 Red BlissBulbs
1 Green BlissBulb
1 Sky Lite Galaxy Projector

Environmentally Friendly
Our variety of laser and LED lights are enchanting and energy efficient! BlissLights are suitable for any type of home and any kind of lifestyle

Fast Setup
All of our collections serve an elaborate experience with little to no setup! The magic happens in 10 seconds or less. Just plug in and enjoy.

American Designed
BlissLights is American owned and operated, but we also sell our lights in 8 different countries and counting!

Purchase Options
We've partnered with some of your favorite retailers like Amazon, Target, Walmart and more to make sure you have options when shopping.
Not just lights. Transformative experiences.
See how our community transforms their spaces.